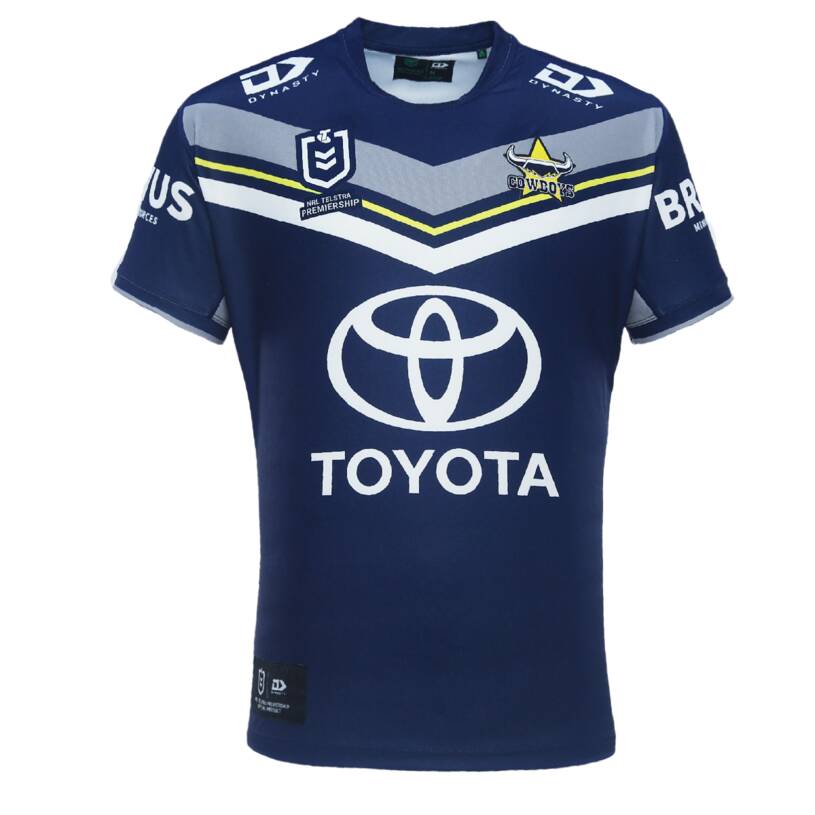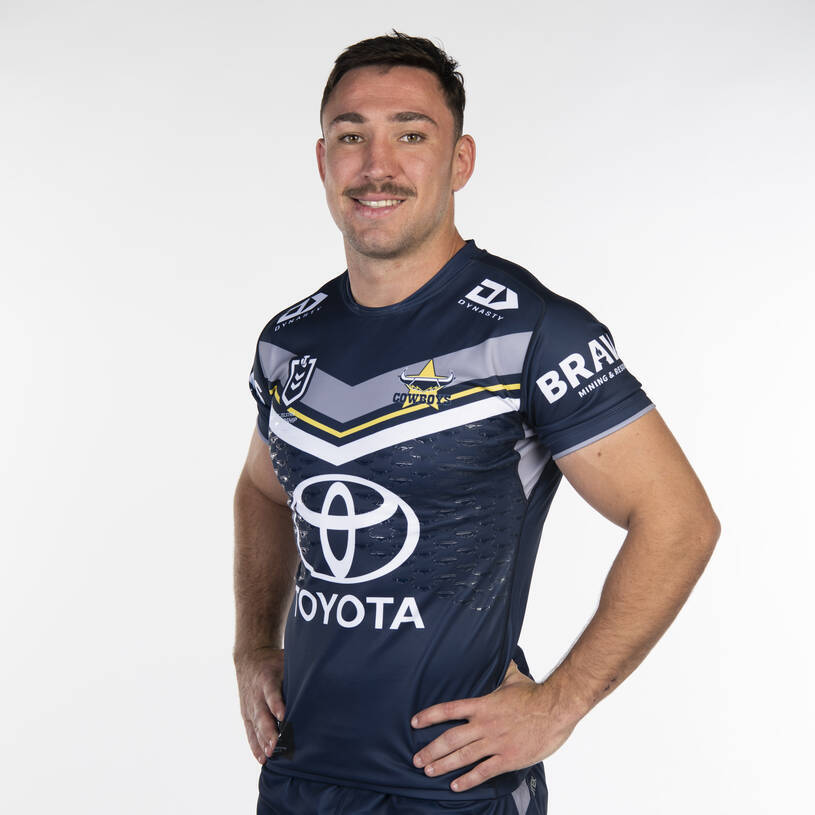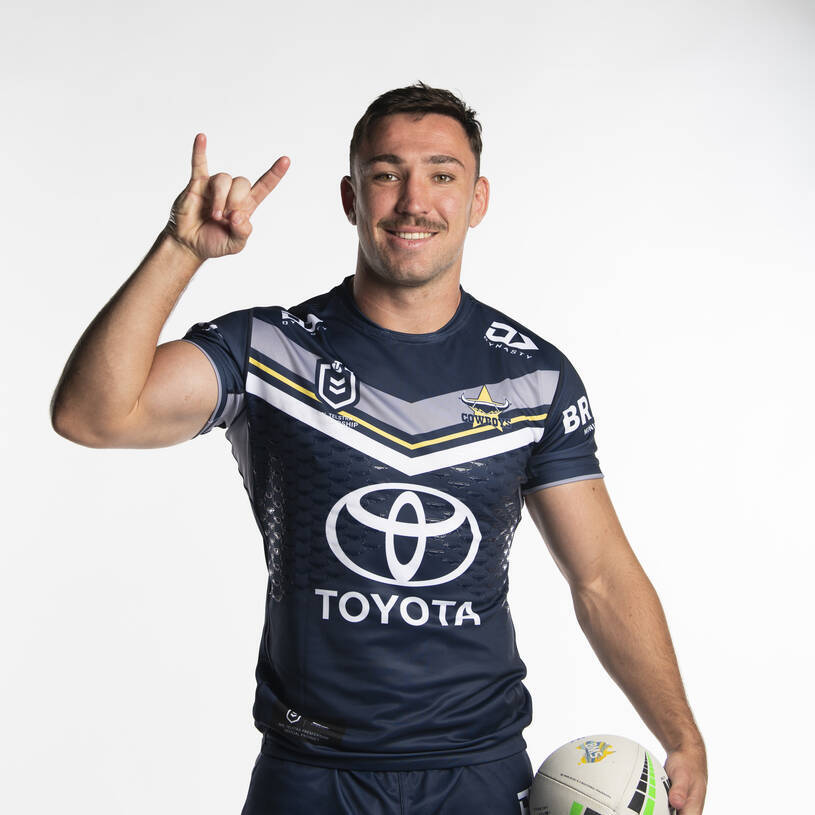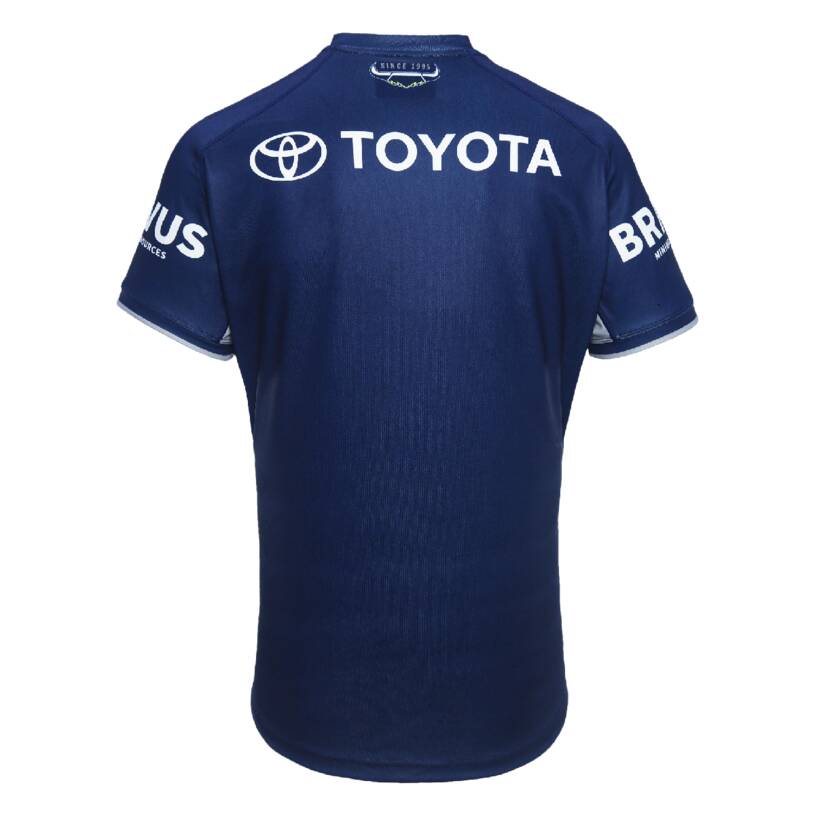 SKU: 18691
2024 Men's NRL Home Jersey
$180.00
Become a member to get an additional 10% off.
or 4 interest free payments of $45.00
Error, you must choose a size.
The 2024 NRL North Queensland Toyota Cowboys Home jersey continues to honor rugby league traditions with its timeless Chevron design. This iconic jersey proudly displays the Cowboys' navy blue as its base color, adorned with stylish accents of grey and vibrant canary yellow. It proudly carries the "SINCE 1995" logo on the back, symbolizing the ever-evolving history of the Cowboys.
Crafted with Dynasty Sport's innovative Ecotek fabric, which is crafted from recycled plastic bottles, this jersey reflects a commitment to sustainability.
Also available in Women's and Kids sizes.
Size Chart
| | | | | | | | | |
| --- | --- | --- | --- | --- | --- | --- | --- | --- |
| Size | S | M | L | XL | 2XL | 3XL | 5XL | 7XL |
| Half Chest | 55 | 57.5 | 60 | 62.5 | 65 | 67.5 | 72.5 | 77.5 |
| Length | 75 | 77 | 79 | 81 | 83 | 84 | 86 | 88 |
All measurements are in CM