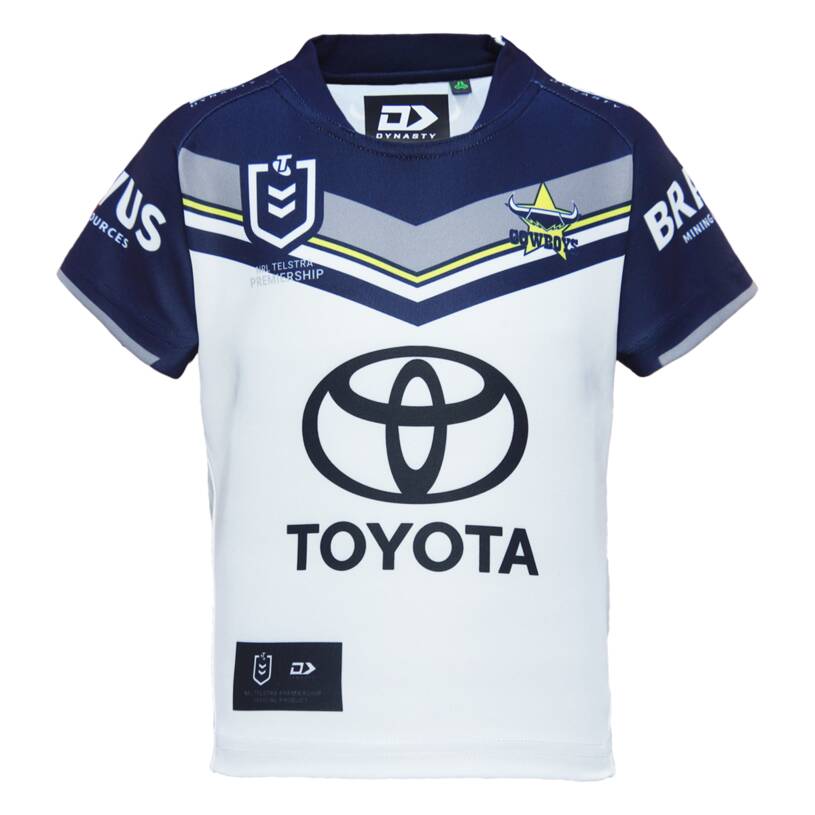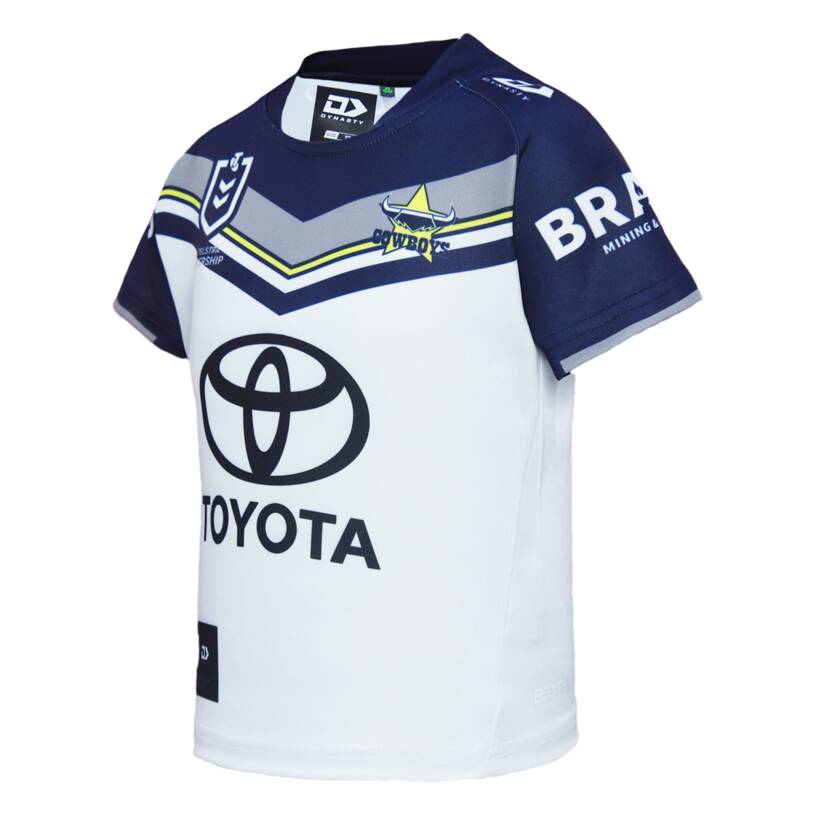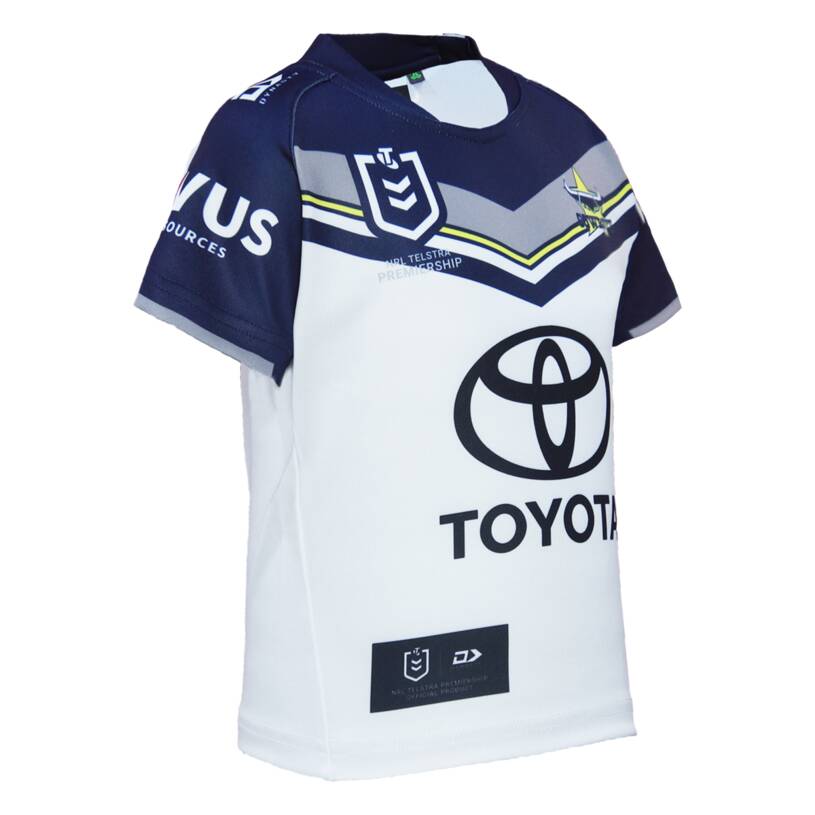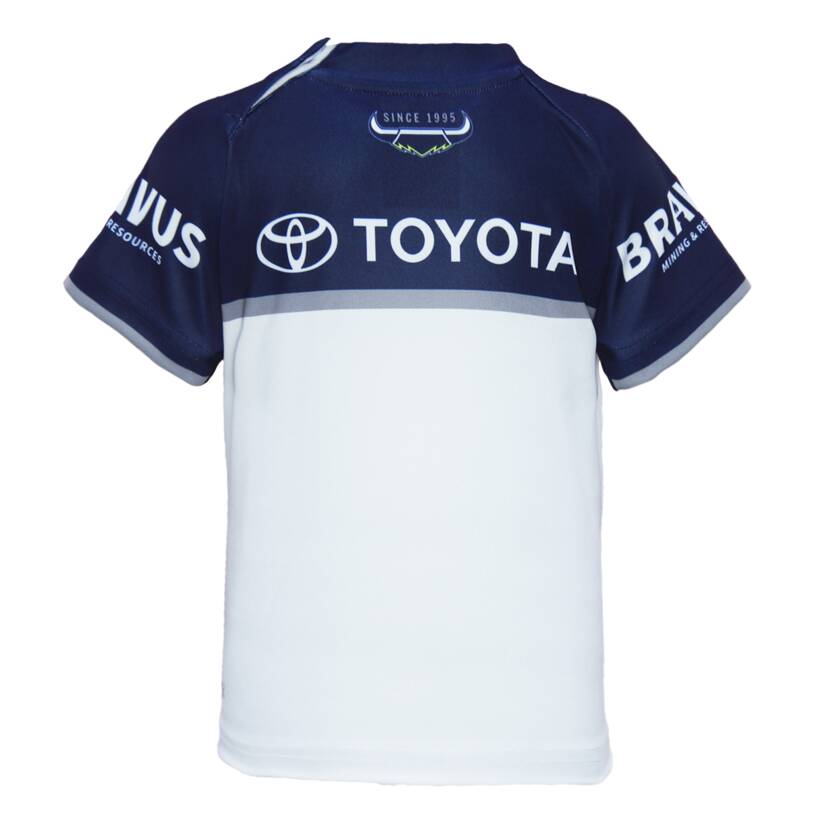 SKU: 18745
2024 Toddler's NRL Away Jersey
$80.00
Become a member to get an additional 10% off.
or 4 interest free payments of $20.00
Error, you must choose a size.
The 2024 NRL North Queensland Toyota Cowboys Away jersey continues to pay tribute to rugby league traditions with its classic Chevron design. This iconic jersey boasts a crisp white base, adorned with tasteful accents of Cowboys navy blue, stylish grey, and vibrant canary yellow. It proudly displays the "SINCE 1995" logo on the back, encapsulating the ever-evolving history of the Cowboys.
Constructed with Dynasty Sport's cutting-edge Ecotek fabric, derived from recycled plastic bottles, this jersey reflects a commitment to sustainability. As we move into 2024, it remains a symbol of the Cowboys' enduring legacy, offering fans a stylish and eco-conscious way to show their support for the North Queensland Toyota Cowboys.
Also available in Men's and Women's sizes.
Size Chart
| | | |
| --- | --- | --- |
| Size | 0 | 2 |
| Half Chest | 29 | 32 |
| Length | 34 | 39 |
All measurements in CM.