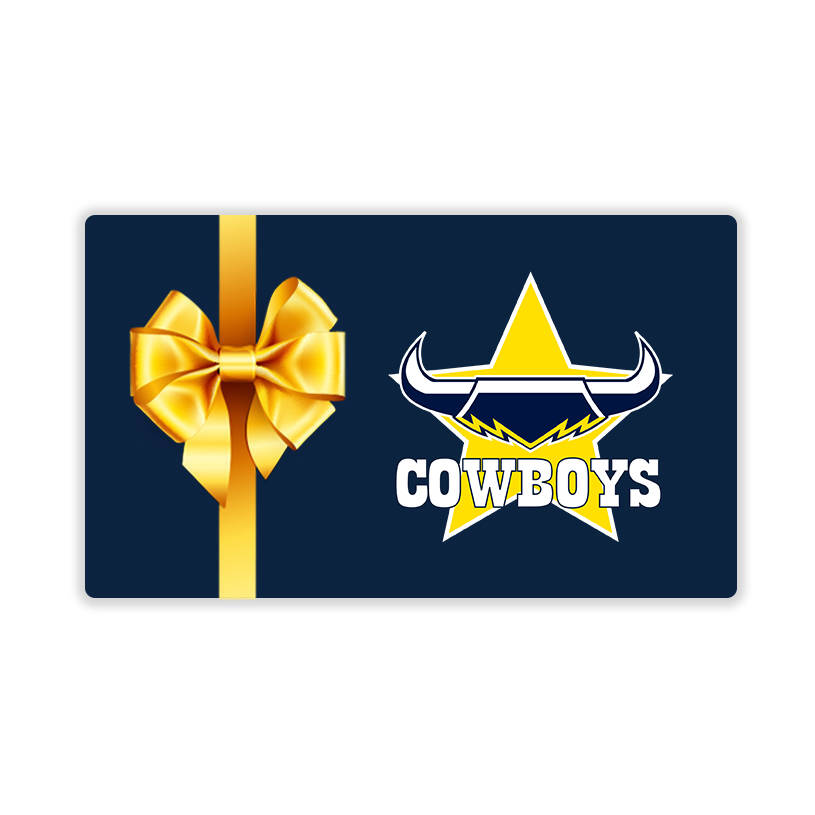 Looking for a great gift idea? A Cowboys Team Shop online gift card is the perfect gift for any Cowboys fan. Personalise your online gift card with a message of your choice and choose to send directly to the recipient, or to yourself as the recipient, to give to them personally.
It's simple, easy to purchase and redeem!
This gift card is only redeemable online and cannot be used in-store or at a venue. Valid 3 years from date of purchase.