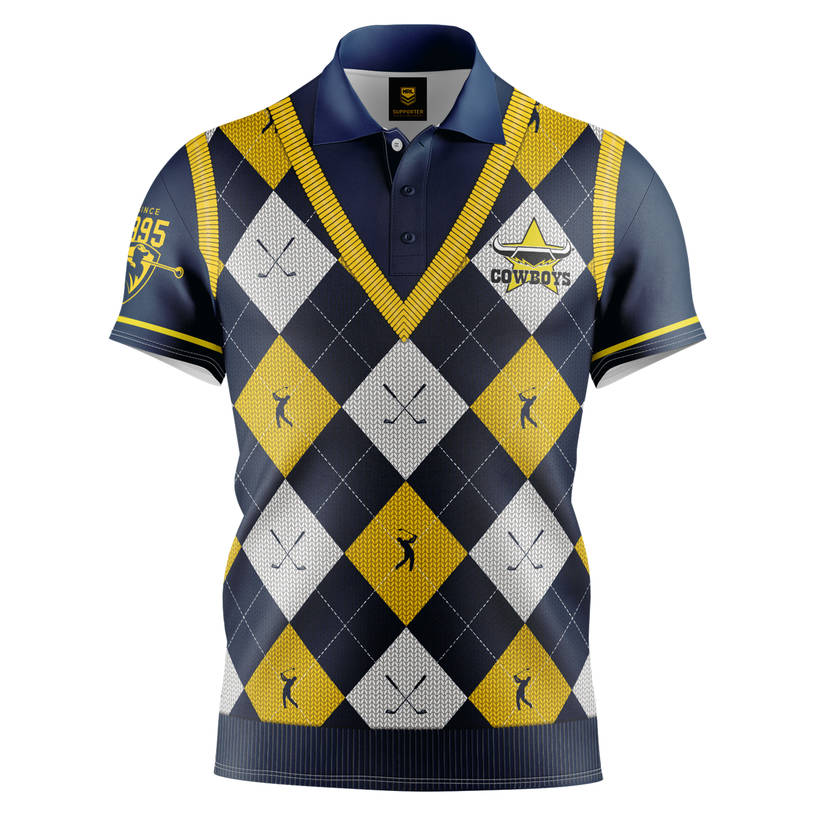 SKU: 16177
Mens Golf Polo
$75.00
Become a member to get an additional 10% off.
or 4 interest free payments of $18.75
Error, you must choose a size.
The Mens Golf Polo Shirt is fully sublimated in a waffle knit high performance fabric, it is quick dry and doesn't require ironing. Featuring Cowboys logos and colours throughout the attention grabbing Golf design.
Error, check that the email address is a valid email
You have successfully subscribed to this stock notification for
Product Stock Notification
To be notified when a product is back in stock, select it below and enter your email address: