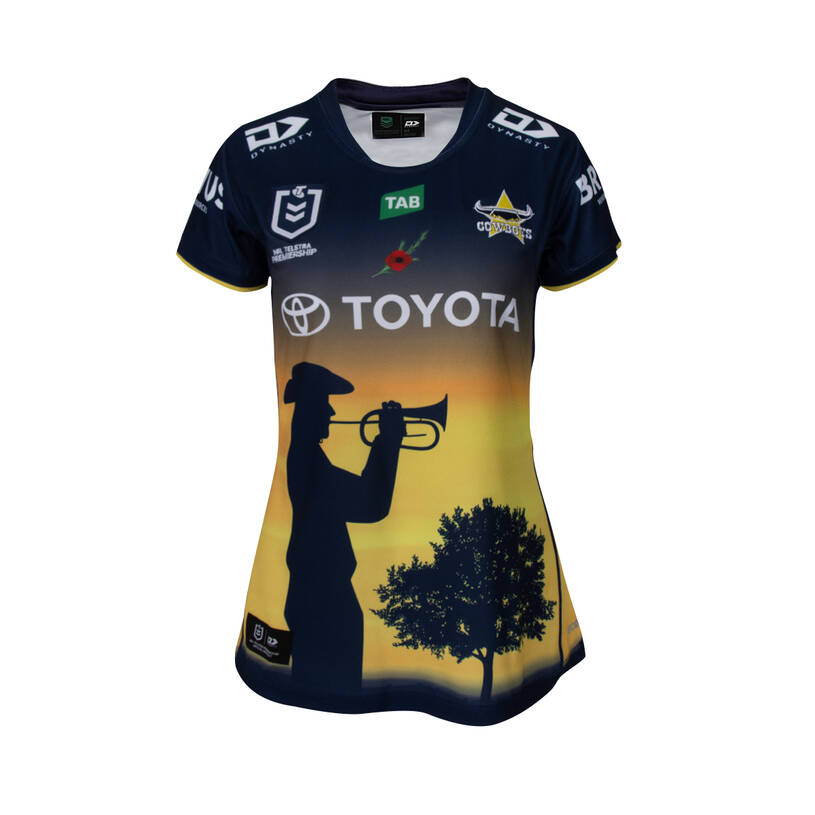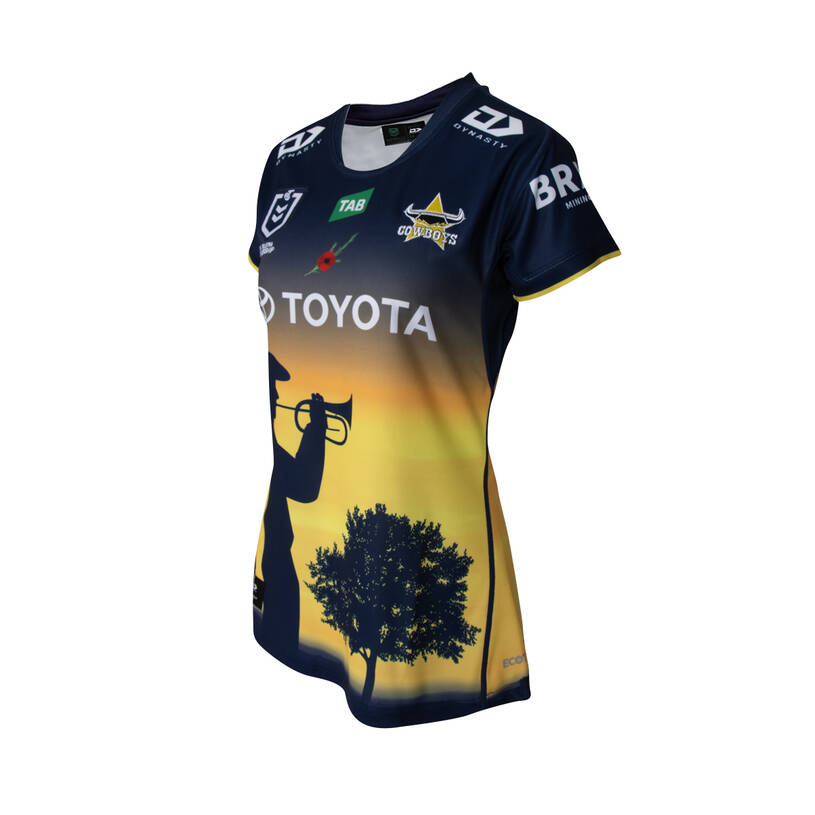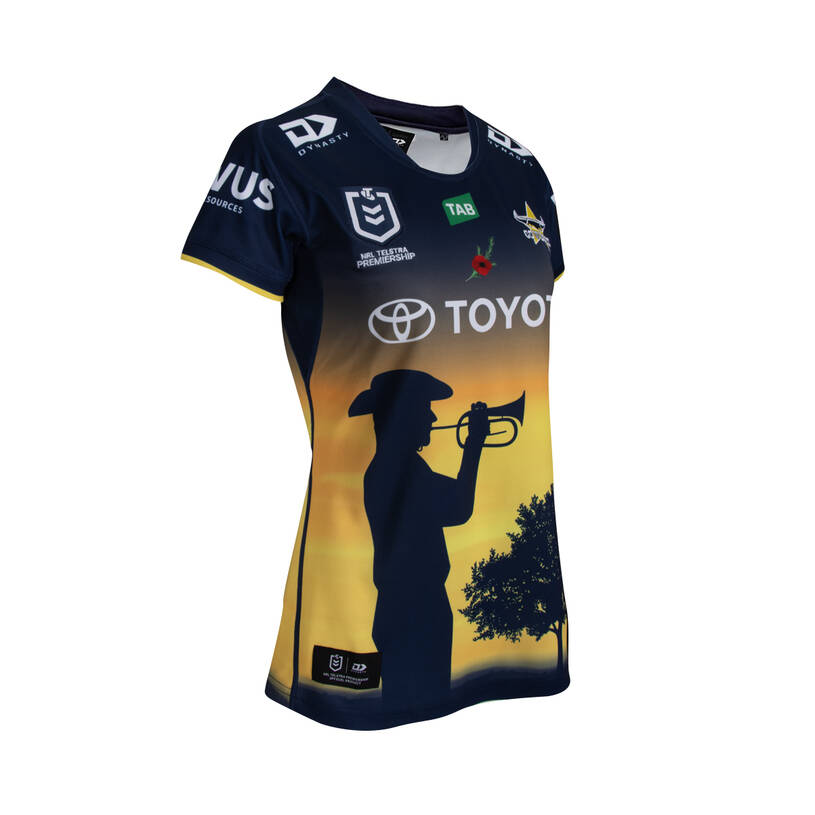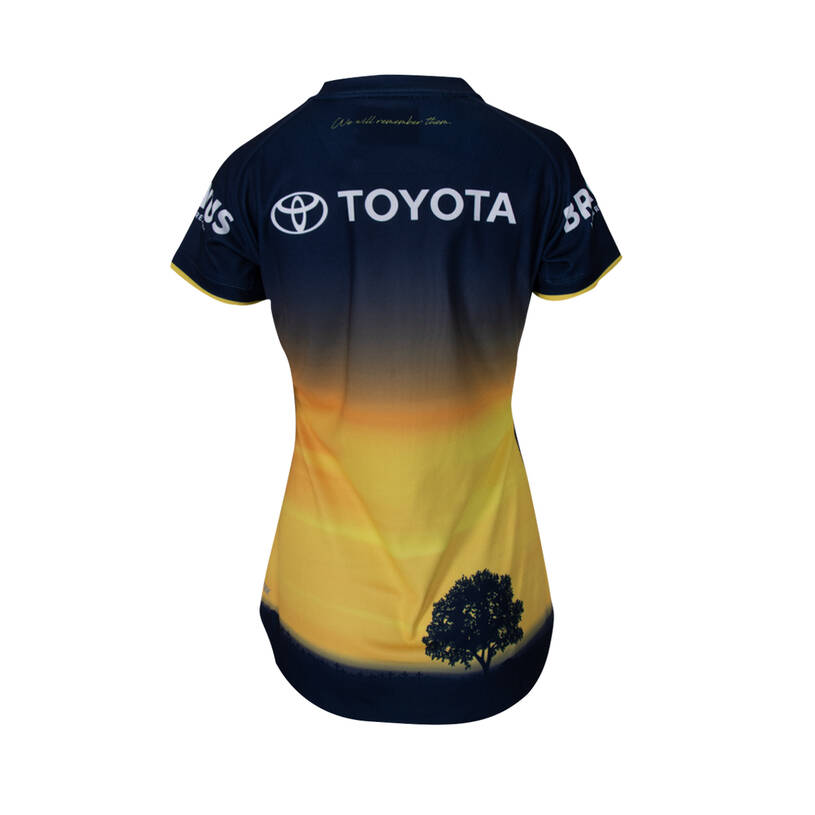 SKU: 18020
2023 NRL Women's Defence Jersey
$110.00 $150.00
Become a member to get an additional 10% off.
or 4 interest free payments of $27.50
Error, you must choose a size.
The 2023 North Queensland Cowboys Defence jersey features an iconic silhouette military scene, with a poppy proudly displayed on the sternum.
The exclusive Defence jersey will be worn by the North Queensland Toyota Cowboys in ANZAC Round (8) on Saturday 22 April.
Error, check that the email address is a valid email
You have successfully subscribed to this stock notification for
Product Stock Notification
To be notified when a product is back in stock, select it below and enter your email address: