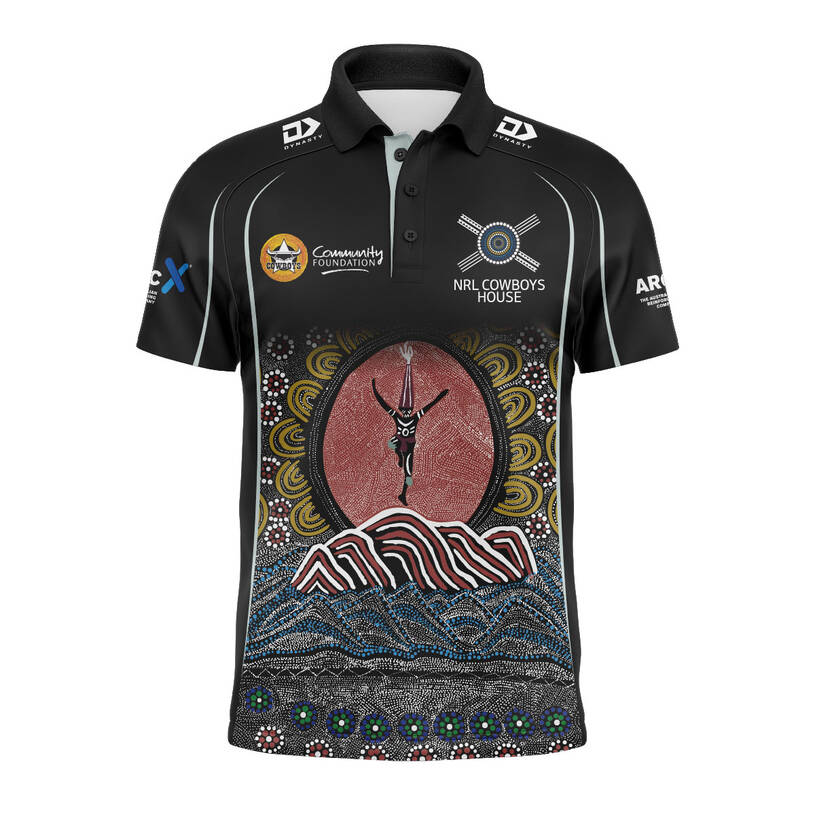 SKU: 18410
2023 NRL Cowboys House Men's Polo
$59.00
Become a member to get an additional 10% off.
or 4 interest free payments of $14.75
Error, you must choose a size.
The 2023 NRL Cowboys House Polo features the unique design by Indigenous artist Renee Wilson entitled "Mundarlbi". The design shares the name of a Mornington Island Reef, and is based on a traditional Mornington Island dance that captures the strength and resilience of the reef.
Thanks to the generous support of the Cowboys Leagues Club, all proceeds from your purchase will support the important work of NRL Cowboys House, managed by the Cowboys Community Foundation.
Renee's design is also featured on the 2023 Cowboys Indigenous jersey and associated program apparel.
*Please note the Members 10% discount does not apply to this item
Error, check that the email address is a valid email
You have successfully subscribed to this stock notification for
Product Stock Notification
To be notified when a product is back in stock, select it below and enter your email address: