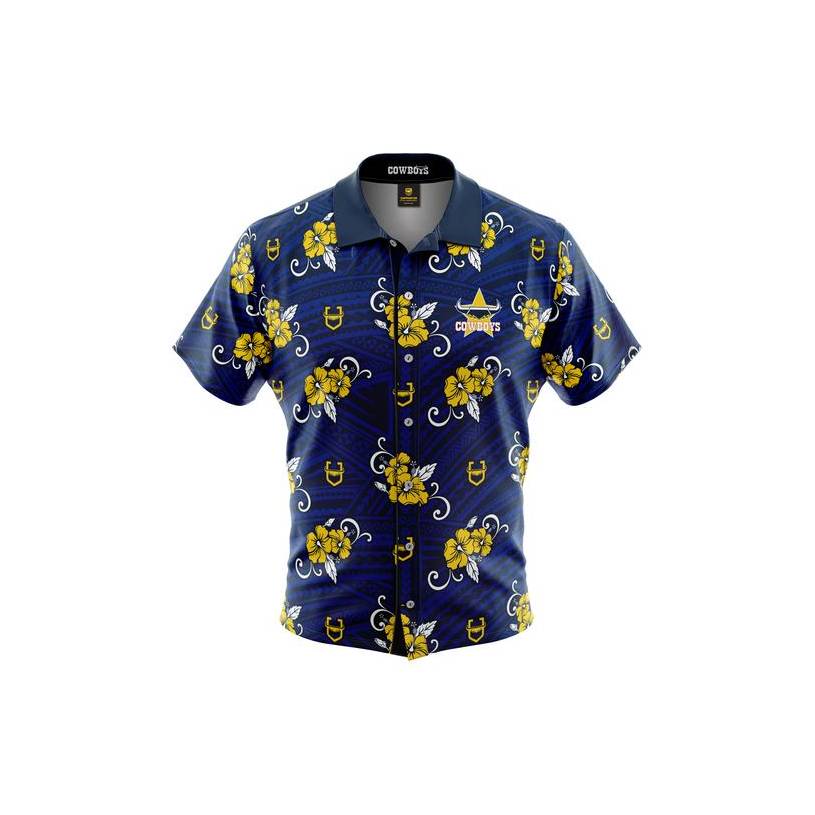 SKU: 42291
Mens Hawaiian Tribal Shirt
$70.00
Become a member to get an additional 10% off.
or 4 interest free payments of $17.50
Error, you must choose a size.
Our Official Licensed NRL Tribal Button Up Shirts will keep you looking cool and feeling cool! Stand out from the crowd in the most stylish and colourful product.
They are made from a Breezeway Pique Knit Fabric, which is light and comfortable. Perfect for the Aussie Summer!
Team coloured design with a repeat pattern that includes the team logo,
short sleeves,
COWBOYS across the upper back panel,
lightweight fabric with good breathing properties,
official NRL Licensed Product
Error, check that the email address is a valid email
You have successfully subscribed to this stock notification for
Product Stock Notification
To be notified when a product is back in stock, select it below and enter your email address: