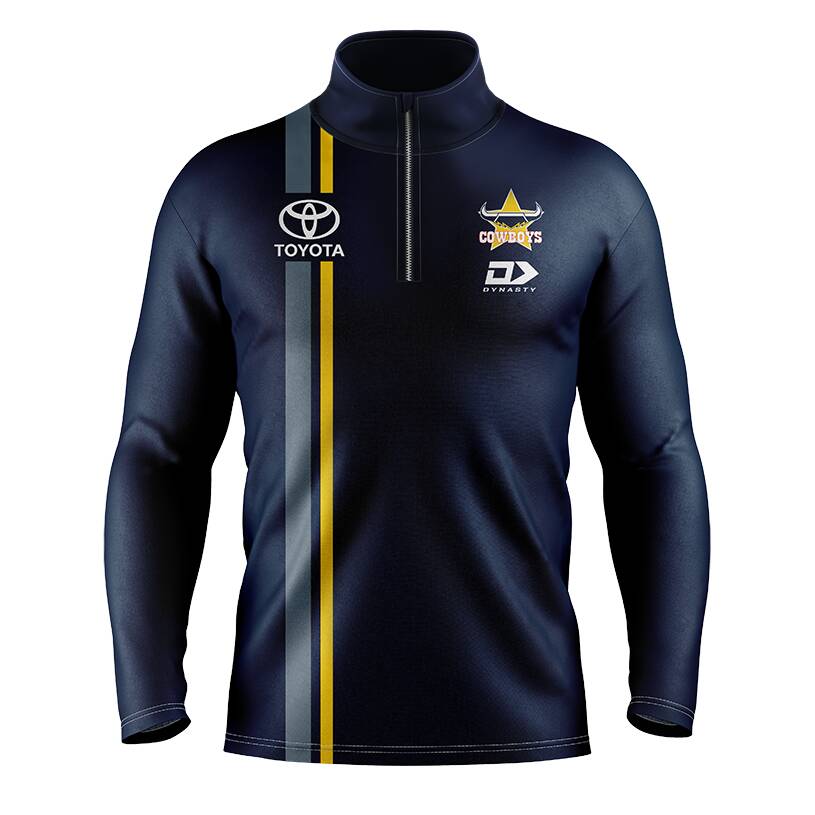 SKU: 16460
2022 Mens Qtr Zip Training Tee
$80.00
Become a member to get an additional 10% off.
or 4 interest free payments of $20.00
Error, you must choose a size.
Take your training to the next level with the 2022 North Queensland Toyota Cowboys 1/4 Zip Long Sleeve Training Tee. This garment has been developed using Dynasty Sport's cutting-edge fabric technology, including natural wicking and breathable properties to ensure the utmost comfort in any training conditions. The 1/4 zip makes for a versatile long sleeve tee.

Also available in Women's sizes.
- High-performance premium lightweight training fabric
- Comfortable zip-neck collar
- Slight scoop back hem finish
- Sublimated logos and design for lightweight performance
- 100% Polyester with micromesh side panels