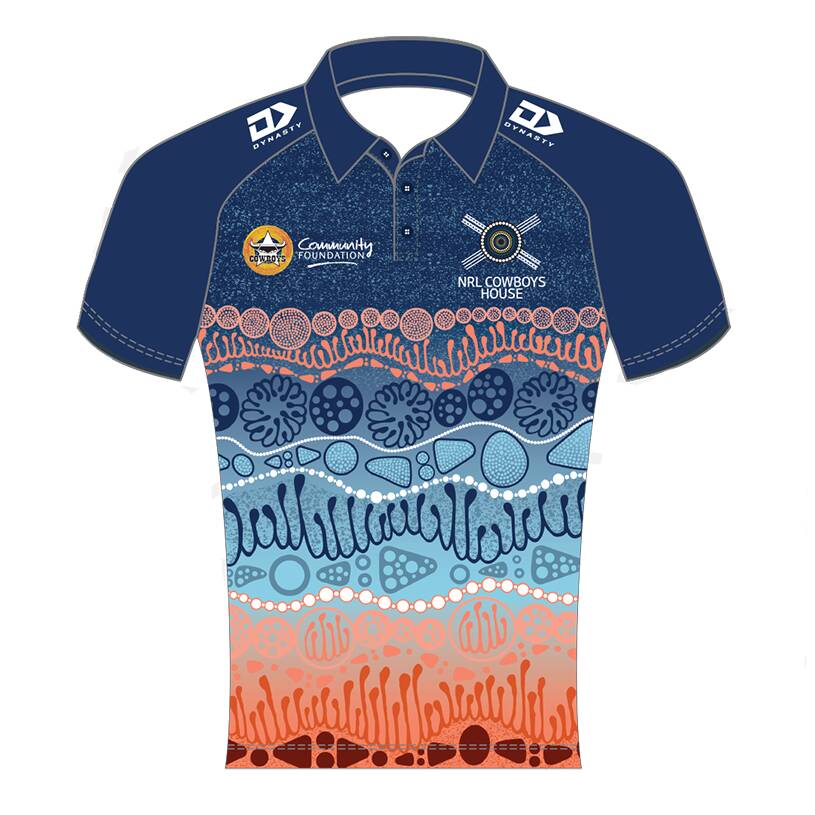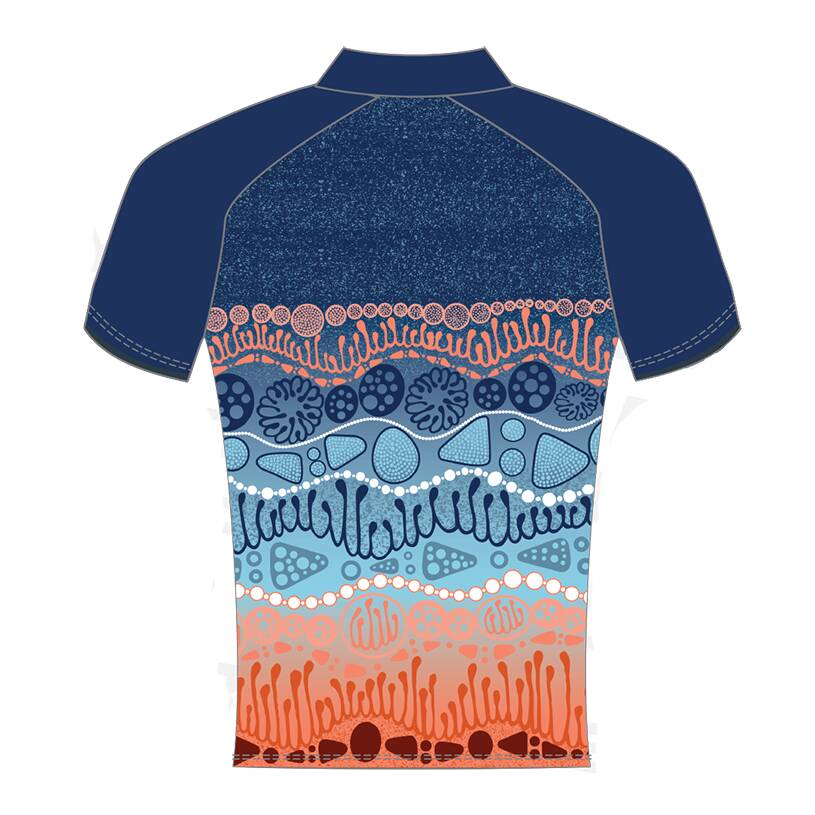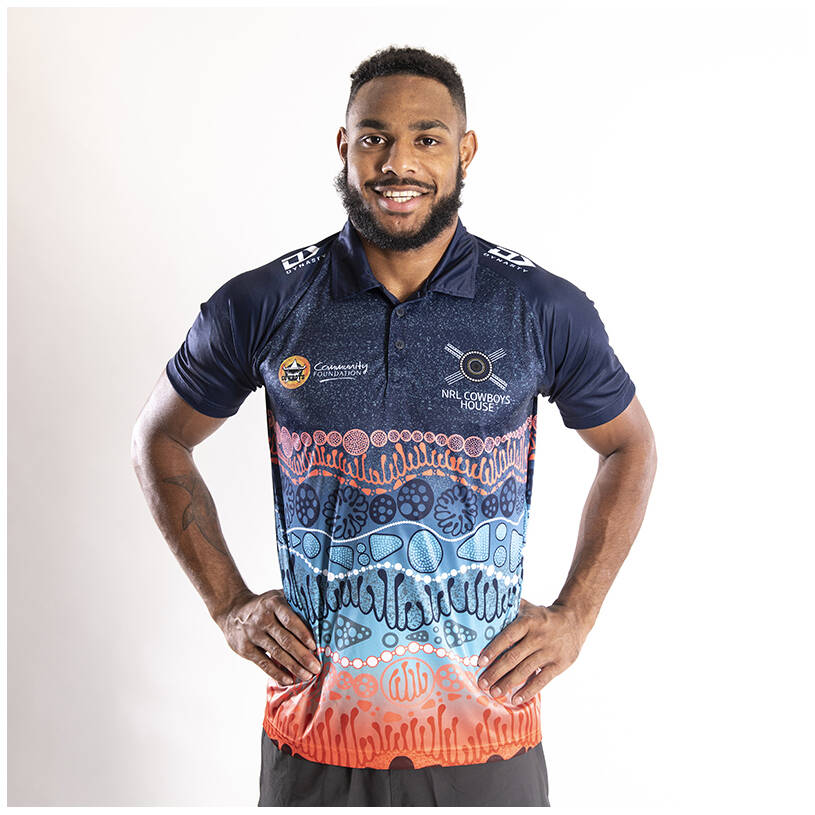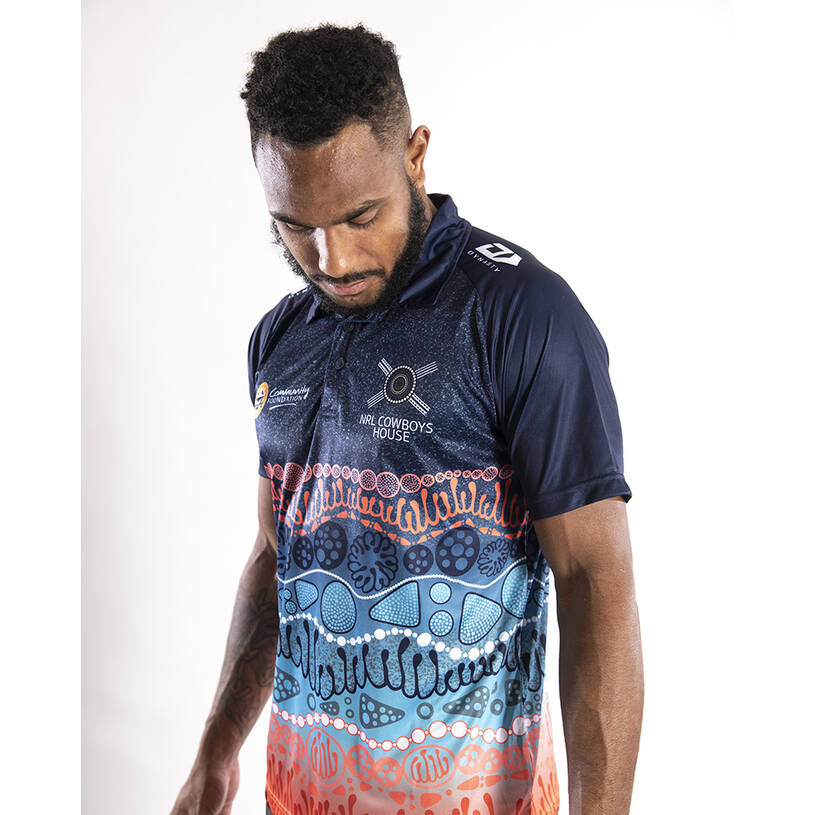 SKU: 16861
2022 Mens NRL Cowboys House Polo
$55.00
Become a member to get an additional 10% off.
or 4 interest free payments of $13.75
Error, you must choose a size.
The 2022 NRL Cowboys House Polo features the unique design by Indigenous artist Margaret Mara entitled "My Journey My Way".
Thanks to the generous support of the Cowboys Leagues Club, all proceeds from your purchase will support the important work of NRL Cowboys House, managed by the Cowboys Community Foundation.
Margaret's design is also featured on the 2022 Cowboys Indigenous jersey and associated program apparel.
Design story: We as Indigenous people have an affiliation to the land and to the water. Our journey through life is influenced by those affiliations. On our journey we encounter so many people who love, guide, teach and influence us. Some of us walk in the footsteps of others, some chose their own path, others walk together and very often our journey is a little bit of each. My Journey My Way is a celebration of the journey we embark on from the moment we are born to the time we become the ancestors guiding our peoples.
Error, check that the email address is a valid email
You have successfully subscribed to this stock notification for
Product Stock Notification
To be notified when a product is back in stock, select it below and enter your email address:
Size Chart
| | | | | | | | | |
| --- | --- | --- | --- | --- | --- | --- | --- | --- |
| SIZE | S | M | L | XL | 2XL | 3XL | 5XL | 7XL |
| HALF CHEST | 49.5 | 52.5 | 55.5 | 58.5 | 61.5 | 64.5 | 70.5 | 76.5 |
| LENGTH (shoulder to hem) | 69.5 | 72 | 74.5 | 77 | 79.5 | 82 | 87 | 92 |
All measurements in CM