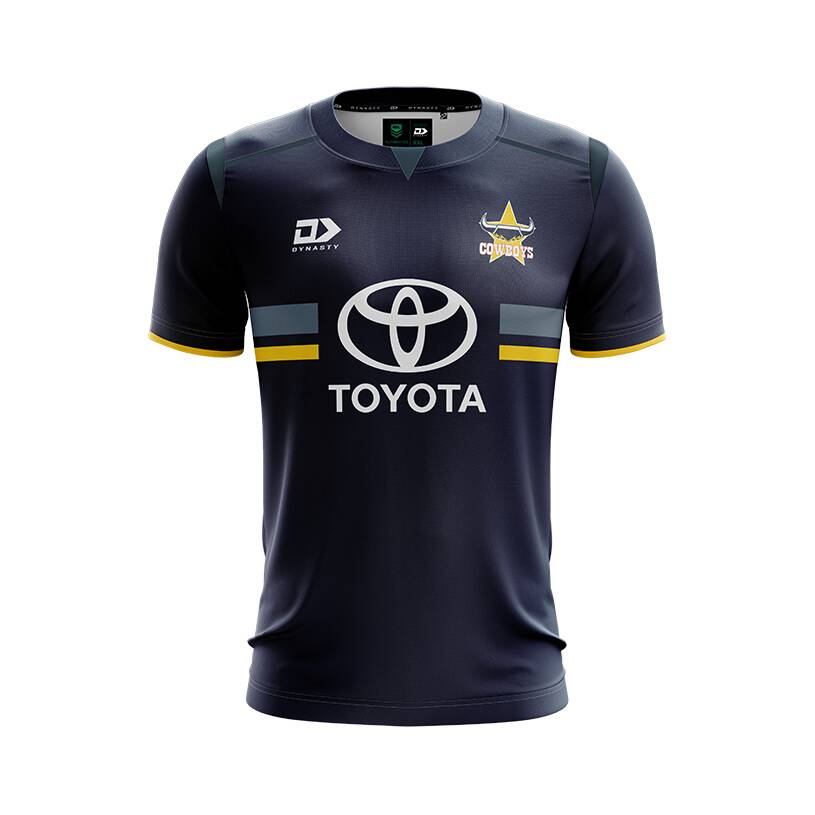 SKU: 16707
2022 Kids Training Tee
$55.00
Become a member to get an additional 10% off.
or 4 interest free payments of $13.75
Error, you must choose a size.
Take your training to the next level with the 2022 North Queensland Toyota Cowboys Training Tee. This garment has been developed using Dynasty Sport's cutting-edge recycled Ecotek fabric technology, including natural wicking and breathable properties to ensure the utmost comfort in any training conditions. Featuring contrast arm under-trim and a comfortable collar with mesh shoulder panels for ultimate ventilation.

Also available in Men's sizes.
- Rounded front and dropped-back side split, with front of side seam finish.
- High-performance premium lightweight training fabric utilising Dynasty Sport's Ecotek recycled fabric
- Comfortable round collar with a contrast design panel under the neck
- Contrast under-trim detail on sleeves
- Sublimated logos and design for lightweight performance
Error, check that the email address is a valid email
You have successfully subscribed to this stock notification for
Product Stock Notification
To be notified when a product is back in stock, select it below and enter your email address: