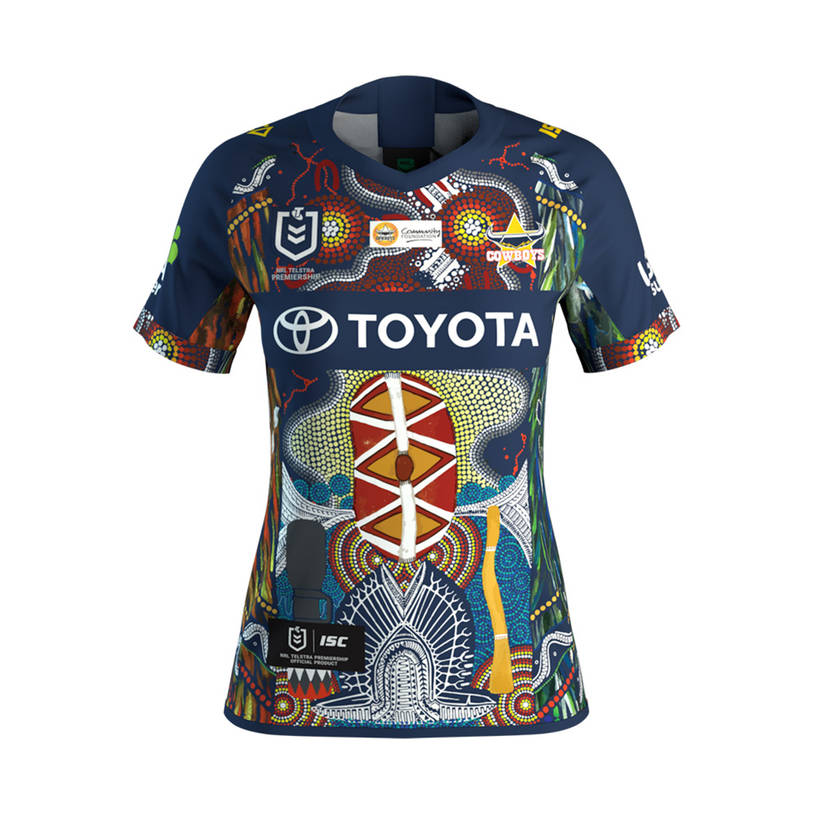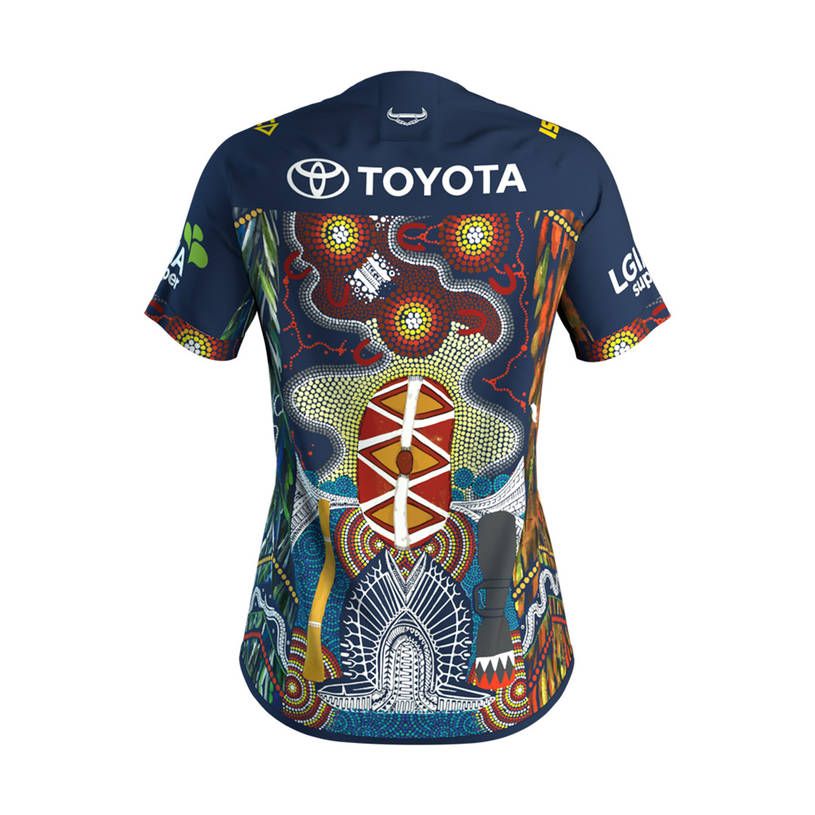 SKU: 39827
2019 Ladies Indigenous Jersey
$75.00 $140.00
Become a member to get an additional 10% off.
or 4 interest free payments of $18.75
Error, you must choose a size.
The exclusive 2019 Indigenous Jersey features a unique design titled "Same but different" by artist Beau Pennefather Motlop winner of the North Queensland Toyota Cowboys Indigenous Jersey Design Competition. The winning design by Beau represents: Courage, The Torres Strait head dress and the Aboriginal shield represent courage. Our ancestor warriors would need immeasurable amounts of courage to fight battles with neighbouring tribes and during colonisation. The two hands one black one white represent integrity and honesty. They are also a representation of unity and equality. When you swear an oath on a bible and state to tell the truth you put one hand up. The Torres Strait drum and Aboriginal didgeridoo represent our commitment to keeping our culture alive through traditional dance and music as well as sharing our culture. The circle dot patterns represent meeting places. The U-Shapes surrounding them represent people meeting in unity.
Error, check that the email address is a valid email
You have successfully subscribed to this stock notification for
Product Stock Notification
To be notified when a product is back in stock, select it below and enter your email address:
Size Chart
| | | | |
| --- | --- | --- | --- |
| Size | Chest Circumference CM | Hem Circumference (Rib) CM | Length (shoulder to hem) |
| 8 | 93 | 96 | 64 |
| 10 | 98 | 101 | 65 |
| 12 | 103 | 106 | 66 |
| 14 | 108 | 111 | 67 |
| 16 | 113 | 116 | 68 |
| 18 | 118 | 121 | 69 |